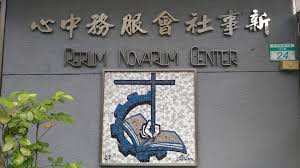 財團法人天主教耶穌會台北新事社會服務中心
志工招募簡章
一、宗旨:
喚醒並促進社會關懷行動,提供有志貢獻其智慧、經驗與熱誠於服務弱勢族群服務管道,共同關懷弱勢族群。
培養青年、社會人士志願服務的觀念及參與外籍移工的服務意願與熱忱。
擴大民眾參與志願服務,進而促進民眾對弱勢族群的瞭解、關心並協助本中心所提供的各項服務,實踐資源共好的友善社會。
二、招募對象:
年滿18歲以上、各大學院校學生、或教會青年、或社會人士。
具耐心、愛心、服務熱忱、身心狀況良好,足以擔任本中心服務項目內容者。
雙語志工:需具備中文和母國語言兩種語言能力,如中文印尼、中文越南、中
         文菲律賓兩種語言,能夠聽、說、讀、寫溝通無礙。
三、服務對象及內容:
(一)服務對象:在台灣工作的東南亞外籍移工,關懷並提供服務給印尼、越南、菲律賓的看護工、廠工、漁工。
(二)服務內容:
       1.個案直接服務:與中心社工員進行醫院病房探訪、陪同就醫、陪同至就業服務站、其他陪同服務、北台灣漁港的外籍漁工關懷、翻譯…等。
       2.活動志工:支持性活動、各項培力課程辦理、中文課程教學、協助文化活動辦理、協助宣導活動。
       3.特殊專長志工:攝影志工、影片剪輯、採訪、文字報導、美編、網路社群維
        護、網頁設計、醫護專業志工、媒體行銷志工…等。
四、擔任本中心的志工服務,本中心將給予志願服務時數證明和感謝狀,以資感謝。
五、報名方式
請填妥報名表後,傳真或E-mail至本中心,我們會盡快與您聯繫,進行志工面談。
傳真:02-2341-0106  E-mail: jialingjong7@gmail.com
本中心的網址:https://www.new-thing.org/
有任何疑問,歡迎來電:(02) 2397-1933 鍾主任或秦小姐
The Society of Jesus Taipei Rerum Novarum Center Foundation
General Regulations of Volunteer Recruitment
I. Purpose
i. To arouse and promote social care action, and to provide service channels for those who are willing to contribute their wisdom, experience and enthusiasm in order to provide care for the disadvantaged.
ii. To foster the concept of voluntary service among young people and the public, and to promote them the willingness and enthusiasm of involving in the service of foreign migrant workers.
iii. To expand public participation in voluntary services, so as to promote people's understanding and care for vulnerable groups and to assist the various services provided by the center, so as to share resources for a good and friendly society.
II. People we are looking for
i. University students, church youth, or members of the community over the age of 18.
ii. Have patience, love, service enthusiasm, good physical and mental condition, and is qualified for supporting our serving project.
iii. Bilingual volunteers: must be able to speak, listen, read and write in both Chinese and native languages, such as Indonesian, Vietnamese and Filipino.
III. Client and service content
i. Client: Southeast Asian migrant workers working in Taiwan, mainly Caretakers, factory workers and fishermen from Indonesia, Vietnam and the Philippines.
ii. Service content:
a. Case for direct service: visit to the hospital ward with social worker, accompany for medical treatment, accompany to the employment service station, other escort services, care for the foreign fishermen in the north Taiwan fishing port, interpreter... and so on. 2
b. Activity volunteer: participation in supportive activities, all kinds of training courses, Chinese teaching, assist in cultural and propaganda activities.
c. Volunteer with specialties: special skills such as photography, film editing, interviews, text reports, art editing, online community maintenance, web design, health care professionals, media marketing... etc.
IV. As a volunteer of the center, we will give you a certificate of volunteer service hours and a certificate of appreciation as a token of our appreciation.
V. Registration information
Please fill in the registration form and fax or e-mail to us. We will contact you as soon as possible for volunteer interview.
Fax:02-2341-0106 E-mail: jialingjong7@gmail.com
Website:https://www.new-thing.org/
Tel:(02) 2397-1933
Please call Director Chung or Miss Qin if you need any help.